The Ultimate Guide To Garage Doors
Posted by The Kings of Steel | Blog | February 18, 2019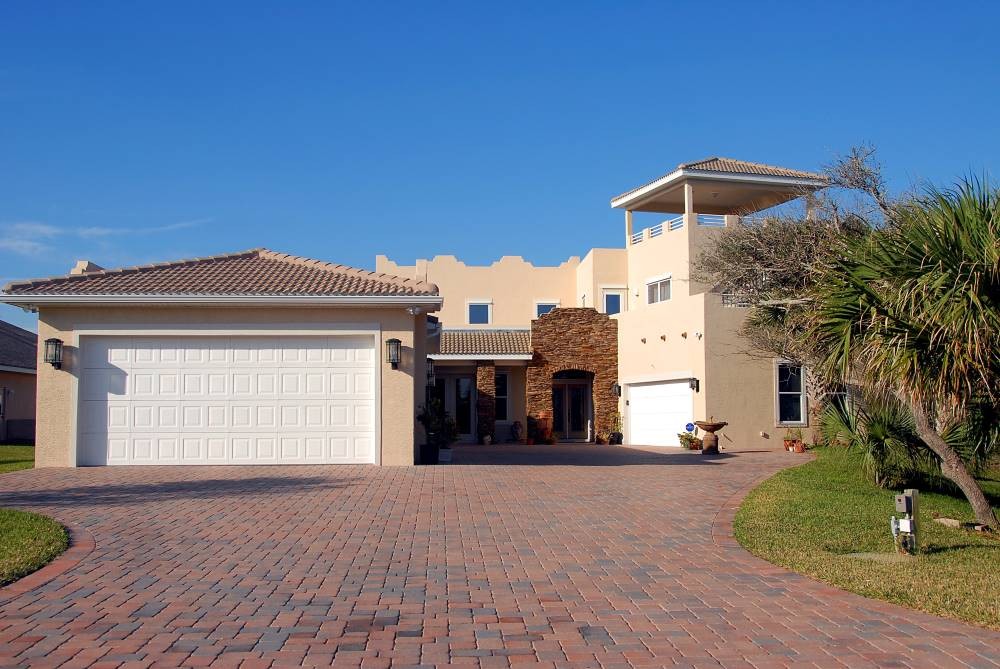 If your business utilises a garage for any reason, it's an asset that can make a huge difference to your daily operation. Unfortunately, one aspect of a garage that is easy to overlook is the most important feature – the garage doors!
Whether your commercial property is in need of a new roller door or a sectional garage door, now is the time to act. Here's all you need to know before making your decision.
Why Are The Garage Doors So Important?
In the grand scheme of your business, you may assume that the garage doors are fairly insignificant. On the contrary, they can have a telling impact on a number of business matters. This is why any company persisting with outdated, damaged, or inferior garage doors should look to change.
The benefits of upgrading to a new sectional garage door or roller door include:
Improved Security - making the garage less vulnerable to intrusions from thieves.

Reducing the noise of the garage door, and improving soundproofing of the garage.

Provide better protection against the wind and rain.

Reduce the loss of heat due to poor insulation.

Make it easier for workers to enter/exit the commercial garage.

Allow for deliveries to arrive far quicker thanks to electronic openings.

Stop taking up space (when open) like some of the outdated garage doors do.

Give this part of the business property a nicer aesthetic to leave a better first impression.
Essentially, the installation of a new garage door will help your employees and the business in a number of ways while also proving to be a great financial asset. If you're going to make this investment, though, it's essential that you get it right.
Roller Door Or Sectional Door, Which Is Right For You?
Before ordering your new commercial or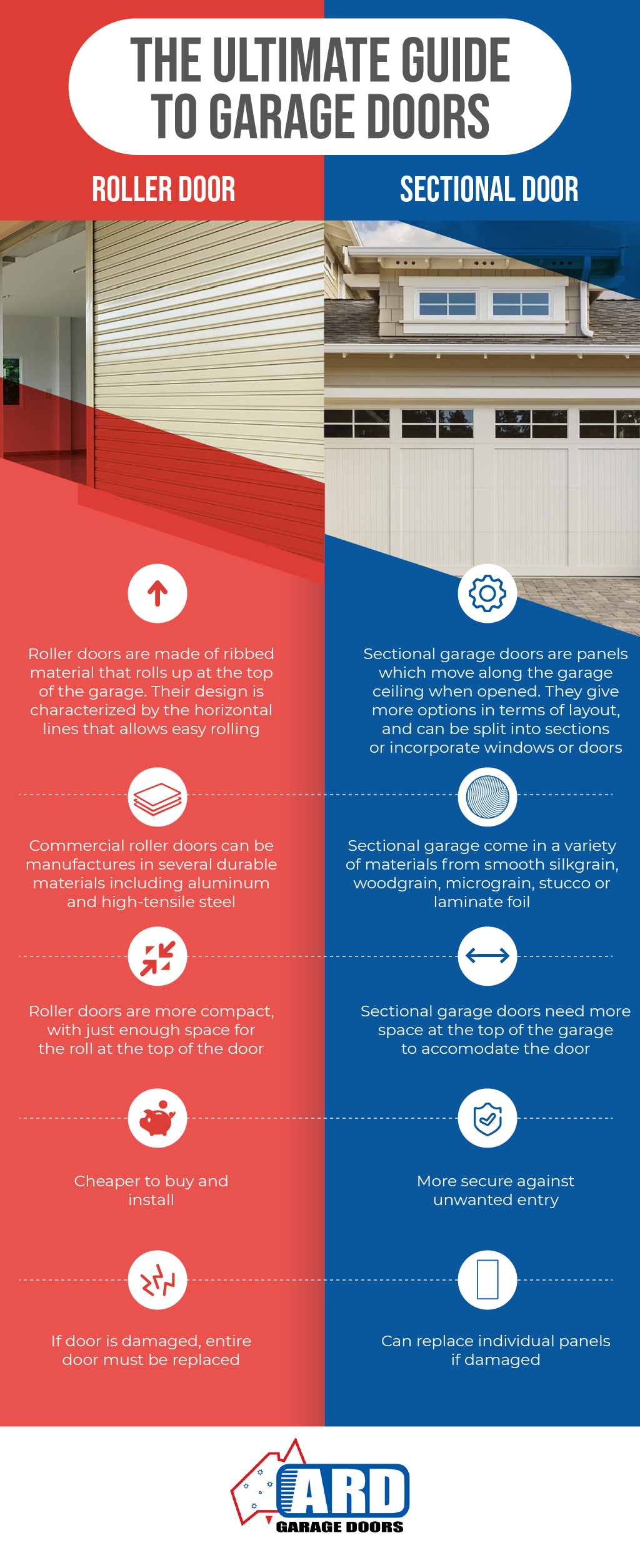 industrial garage door, it's vital that you take the time to analyze all options. After all, you do not want to be left regretting your decision later down the line.
When looking at garage doors, you may encounter the following alternatives;
Side hinged garage doors,

Up and over garage doors with canopy lifting,

Up and over garage doors with retractable lifting.
While all of those options do serve a purpose, they are probably best suited to domestic use – although, even then, roller doors and sectional doors are still the ideal solutions. When opting for commercial or industrial garage doors, though, they are the only two options you should consider.
So, which is right for your business?
Roller Garage Doors
Commercial roller doors can be manufactured in several durable materials including aluminium and hi-tensile steel. They are characterised by the horizontal lines while there are very few design options other than the garage door colour.
The palette of door colours is quite extensive, especially when working with experts like ARD Doors. All colours are applied to the doors during manufacturing to provide a bold, vivid colour. This can help the garage stand out and will ensure that they continue to look great for years as they are capable of withstanding anything that the weather and industrial setting have to throw at it, which includes keeping out the rain.
Roller doors can be insulated or uninsulated depending on the needs of the business while they can be opened by remote control for even easier access. Whether using mechanical or manual openings, the roller garage doors can be opened in seconds. This can be particularly important in a busy commercial setting where time is money.
The roller doors are an advanced option in terms of mechanical function but carry a very simple aesthetic design. This is considered a winning combination by many business owners.
Sectional Garage Doors
Sectional garage doors are designed in panels, which gives the user a far wider array of options in terms of layout. This means the door can be split into sections along the wall of the garage for various openings. The materials allow for the face of the door to be smooth silkgrain, woodgrain, micrograin, stucco, or laminate foil. Moreover, you can use virtually any colour imaginable.
Single and double skin insulated panels offer many functional benefits including reduced energy usage and strength. Meanwhile, timber and aluminium materials are also available, allowing business owners to have things their way.
Sectional garage doors are designed primarily as manual doors that use torsion or tension springs as their mechanism. It provides a quick and smooth function, which is particularly ideal for car repair garages and similar uses. The mechanism also allows for fantastic security properties, protecting internal assets from thieves.
Furthermore, sectional garage doors are far better at incorporating windows within the design. So, if this is deemed desirable, you should not overlook this factor.